Hotels in Dwarahat
---
---
Dunagiri Road , Dwarahat
Mayank Resort is located at a very picturesque location in Dwarahat amidst the lap of nature in a peaceful, calm and serene environment. Mayank Resort has the best of the facilities required for a peaceful and comfortable stay. Yet all these facilities are available at much economical, reasonable,
Village Chari , Dwarahat
Dunagiri Retreat offers freedom from the madness and pressures of modern life. We offer a space where reflection and refreshment of the soul take place as people leave their busy routines behind. Meant for nature lovers and spiritual seekers who value peace, quiet and appreciate the natural grandeu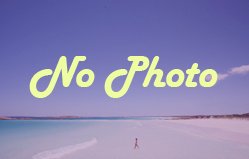 Dwarika hotel baghtola motor marg Dwarahat District Almora Pin Code 26 36 53 , Dwarahat, Dwarahat
.....................
Best Places to Visit
---
List of tourist attractions in Dwarahat ::--
Book Best Cheap Budget Hotels in Dwarahat Uttarakhand Price, Teriff
Are you a Hotel owner in Dwarahat Uttarakhand ?
Nearby Hotels
द्वाराहाट
FAQ : Things to Know prior to Booking Hotels in Dwarahat
---

Cat:-