10 top-visit destinations in Uttarakhand
Uttarakhand is one of the most beautiful states of India. Uttarakhand is a state of natural beauty and calm spirituality in India. Uttarakhand is full of folk culture and fascinating scenes. There are many beautiful hill stations, ancient temples, beautiful lakes and wildlife parks, as well as adventure activities such as water sports and trekking in Uttarakhand. There are many beautiful places to visit tourists in Uttarakhand, where tourists can visit their friends and family to roam. Uttarakhand is also known as Devbhoomi (Land of the Gods). Uttarakhand is famous for a large number of holy Hindu temples and pilgrimage sites all over India. The tranquil atmosphere and beautiful natural scenery here attract a lot of tourists coming here. Uttarakhand has been divided into two parts Garhwal and Kumaon.
---
Mussoorie is one of the most beautiful hill stations in the state of Uttarakhand, also called the "Queen of the Hills". Mussoorie Garhwal is situated between the foothills of the Himalayan ranges. The climate here is a quiet and pleasant year-round. The climate here is quiet and pleasant throughout the year. Mussoorie is an ideal place to hang out with honeymooners and families. If you want to enjoy beautiful natural scenes with snow-covered peaks of the Himalayas, then Mussoorie is the perfect place for her.

---
Auli is a popular hill station of Uttarakhand. The snow-covered peaks here look very beautiful. In the winter months there is heavy snowfall, which is why the competition for snow skiing is organized here. You can come to Auli with your friends and family and enjoy playing in the snow. Here you can also sit in the ropeway and enjoy the beautiful views of the Auli and surrounding snowy hills. If you are interested in watching snow in winter and playing in the snow, Auli is a good place for you.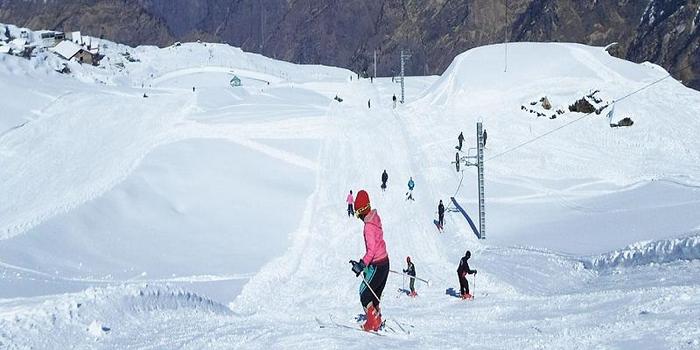 ---
Chopta is a beautiful hill place, where the mind gets peace and relaxation. Chopta is also known as named of 'Mini Switzerland'. This small hill station, where the beauty looks like a picture captured in a photo frame. It makes a feeling like a paradise in another world that is earth. There are many tourist spots here, which are enough to make tourists visit memorable. This small hill station is full of attractive places for tourism. Chopta's tranquil atmosphere and beautiful landscapes attract visitors very much.

---
Haridwar situated midst in the hills of Uttarakhand is a beautiful, religious city full of faith. This holy city is one of the seven holy Saptapuri cities of India. Haridwar is also called the "Mother Sati" house. It is also known by the name of Gangadwar, Mayapuri, Kapilasthan, Moksha gate and the door of Hari (The gate that goes to Lord Vishnu) etc. It is believed that after bathing in the holy river Ganges, all the sins of the humans and he finally gets salvation. Most religious places located here are situated on the banks of holy river Ganges.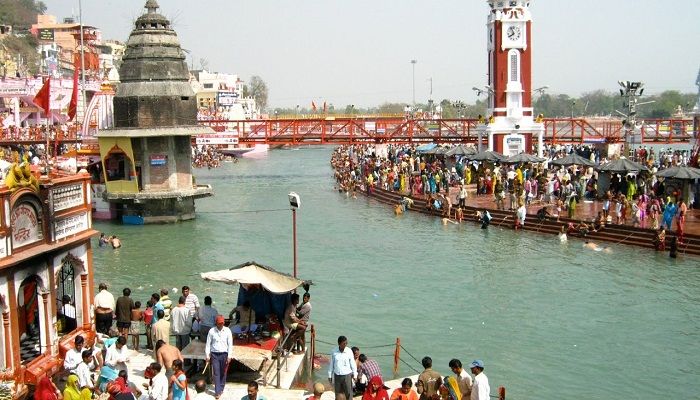 ---
Rishikesh is a religious place situated in the state of Uttarakhand. Rishikesh Garhwal is surrounded by the Shivalik range situated in the foothills of the Himalayas. Rishikesh is composed of two words, "Rishik" and "Esh". "Rishik" means the meaning of "Indriya" and "Esh" means "God or Guru". Ganga river flowing through this religious place from Himalaya's hills and natural beauty makes Rishikesh incomparable. Every year, a large number of pilgrims visit Rishikesh for meditation and peace of mind. Adventure activities like water rafting, bungee jumps and flying fox are also organized here for the tourists.

---
Nainital is a popular tourist destination of Uttarakhand state. Situated between the majestic green mountains around, this place is surrounded by lakes. Here is the major lake Naini Lake. This place is named after Nainital in the name of this lake. Nainital is also called "the city of lakes". If you see Nainital from anywhere, her beauty is very beautiful and attracts the mind. The view of Nainital makes the mind happy. Every year, a large number of tourists come here and enjoy boating in the lake. There are many other tourist spots to visit in Nainital.

---
Jim Corbett National Park is an important wildlife park located in the state of Uttarakhand. Various types of wildlife are found in this park. This park is an integral part of Project Tiger. Corbett National Park serves as the protected area of India's critically endangered Bengal Tiger. There are various species of wildlife in the park, including elephants, tigers, leopards, sambhar deer, Nilgai, king cobra, wild boar. Within the park, Jeep Safari and Elephant Safari can be reached. You have to get a permit for this. This park attracts thousands of Indian and foreign tourists every year.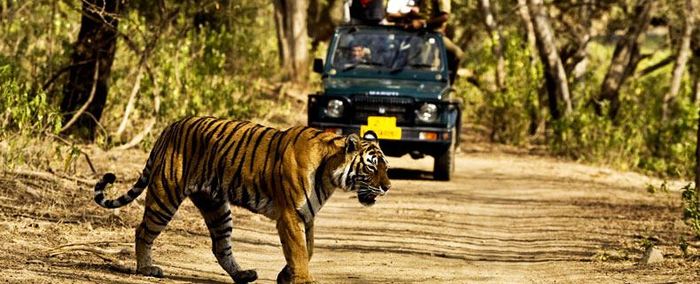 ---
Kausani is a beautiful hill station located in the state of Uttarakhand. Kausani is called "Switzerland of India". This mountainous place is situated on the top of a hill between the thick pine trees. This place offers a glimpse of the beauty of the Himalayas, as well as the view of the peak of the snow-covered "Nanda Devi Mountains" from this place. There is also a tea plantation in this place, from which tea is exported all over the country. Tea in this area is very aromatic and delicious. This place attracts a lot of tourists coming here.

---
Munsiyari is a beautiful hill tourist destination in Uttarakhand. It is a small hill station situated on the foothills of the Himalaya Mountains. A major part of this hill station is covered with a thick layer of snow. This hill station is also known as "Mini Kashmir". Serra of Muni means that due to the penance site of the sages, so it was named "Munsiyari". This place is the basis of Milam, Ralam and Namik Glaciers. There are many tourist places to visit the tourists here. Munsiyari attracts tourists quite a lot.

---
Mukteshwar is a small hill station located in Uttarakhand state. It is a quiet and secluded beautiful tourist destination. From here you can see the panoramic view of the beautiful snowy peak of Nanda Devi Mountains, with a spectacular view of the Himalayas. You can also enjoy adventure games like rock climbing and rappelling in the high mountain ranges here. Here are some beautiful tourist destinations for tourists visiting. Mukteshwar's quiet atmosphere and spectacular views attracts of tourists.