A detailed trip to Chopta
Chopta is a beautiful hill station of Uttarakhand state, which is surrounded by green forests from all around. From the lap of majestic mountains along the banks of the rivers, you can reach Chopta by road. In the journey, you can see the beautiful instruments of Uttarakhand, which make your mind enchanted. While travelling, you can easily see beautiful small villages, rivers, waterfalls and beautiful green forests along the way. While travelling, you will reach Rudraprayag, Ukhimath and then Chopta. Chopta is situated on the road at Ukhimath - Gopeshwar.

Visit Chopta Valley
After reaching Chopta, you can visit Chopta's beautiful valley. After reaching here, the mind gets a different comfort. The tranquil and charming atmosphere here attracts a lot. Chopta is a forest area. You can capture these happy moments in the camera by visiting the Chopta Valley tour with your friends and family. During the walk, you can see the beautiful deodar and pine trees, as well as beautiful flowers and green grasslands. Chopta is also called Mini Switzerland.



Plan of trekking
The trek of Tungnath and Chandrashila is famous in Chopta. While trekking for one day for Tungnath and Chandrashila, you can come back on the same day. Tungnath is an ancient temple of Panch Kedars of Uttarakhand, which is dedicated to Lord Shiva. Chandrashila is a summit, which is very high. By standing here you can easily see the snowy hills of the Himalayas. During the Tungnath - Chandrashila trek, you can see streams and green grasslands flowing through the snowy peaks with good scenes.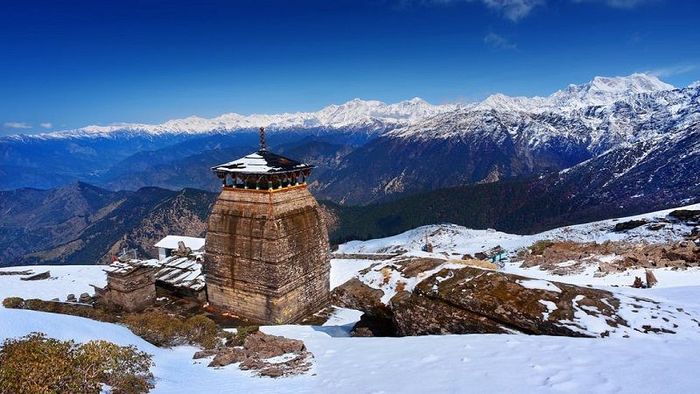 Deoriatal trek in Chopta route
Chopta to Deoriatal is also a small trek that starts with Sari Village. This is a beautiful clean lake of water. This trek is just 3 km from the road. It is believed that here the questions were asked by the Yaksha from the Pandavas the hero of Mahabharata. After reaching here you will find a panoramic view of the snowy peaks of the Himalayas. Deoriatal is an attractive place.