Bagini Glacier Trek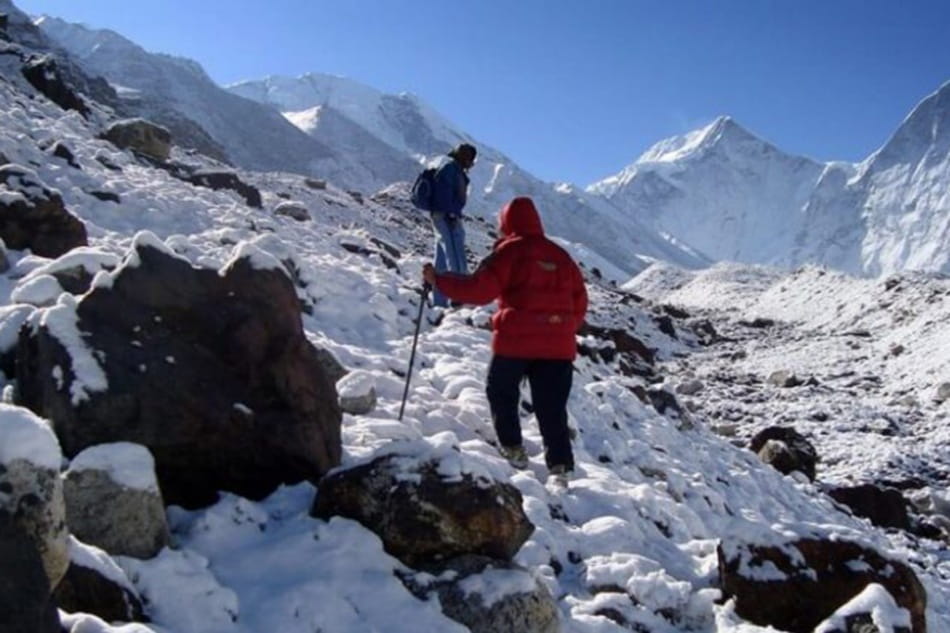 Duration 07 Nights/ 08 Days Price 0
Bagini Glacier Trek
Bagini Glacier is a magnificent Himalayan glacier located near Joshimath in Chamoli district. The Bagini glacier is situated at an altitude of about 14,815 feet above sea level. Bagini glacier provides a spectacular view of snowy peaks like Dunagiri, Changa Bang, Trishul, Hathi Parvat, Rishi and Kalanka. Bagini Glacier is one of the famous trekking places of Uttarakhand state. Bagini Glacier Trek has to go through beautiful small villages, dense forests, natural streams, grasslands, rocks and rugged routes. It takes about 6-7 days to trek. Jumma village is about 44 km from Joshimath, from where the Bagini glacier trek starts. Trek from Jumma village can reach Dronagiri and then Bagini Glacier through Ruing village. After reaching the Bagini glacier with difficult trekking, enjoys getting a different happiness. This is an ideal place for adventure lovers.
Package Itinerary
Day 1 :- Haridwar - Rishikesh (Drive- 256 km / 8 hrs)
Day 2 :- Joshimath - Jumma Village - Ruing Village (Drive- 44 km - Trek 03 km/ 03 hrs)
Day 3 :- Ruing Village - Dronagiri Village (Trek 08 km/ 04 hrs)
Day 4 :- Dronagiri Village - Base Camp (Trek 11 km/ 06 hrs)
Day 5 :- Base Camp - Bagini Glacier - Base camp (Trek 10 km/ 06 hrs)
Day 6 :- Base Camp - Dronagiri Village (Trek 11 km/ 06 hrs).
Day 7 :- Dronagiri Village - Joshimath (Trek 11 km - Drive 44 km/ 08 hrs)
Day 8 :- Joshimath - Rishikesh (Drive- 256 km / 8 hrs)
how to reach Rishikesh
Places to Visit In Rishikesh